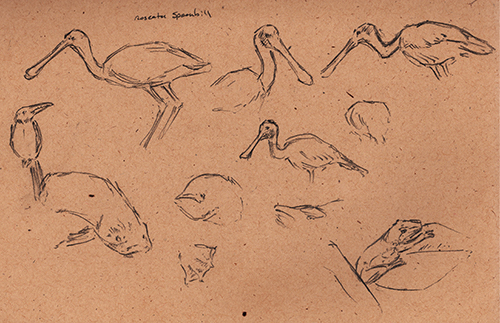 This last page is from the Amazonian house at the Zoo. They have  fish, amphibians, birds, trees, plants… but most of these drawings are of the Roseata Spoonbill….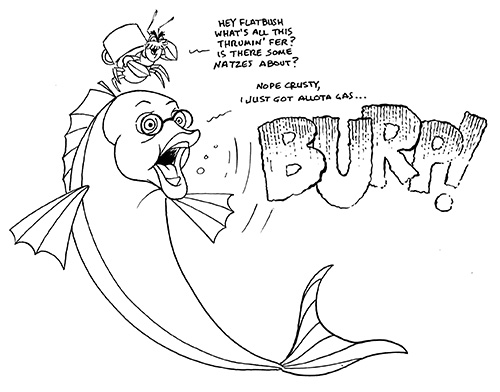 This one is a late one, but here is what should have been posted on Day 08 with the theme of ~ Deep Sea Denizens Plus, Day 09 ~…
More life drawing… yadda, yadda. Weird how the scanner read the white chalk over pencil as a blue. I'm too lazy to color correct, so live with it.