More postage stamp sized sketches, while watching Roger Corman's "The Undead". Can you guess what TV show this was presented on? It's not Svengoolie!
First, the annoying, singing, grave digger- who had monk hair for no apparent reason.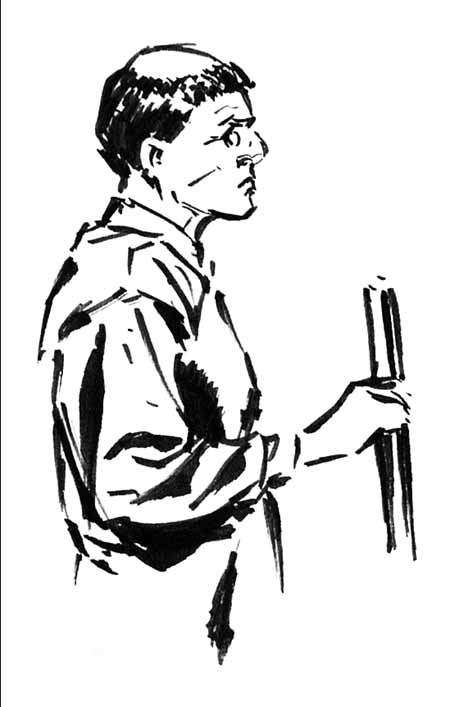 A little trivia, apparently most of the production was set up in an abandoned grocery store. No, this one isn't from Dragon's Lair…
Any guesses as to what we were watching? Here's a hint…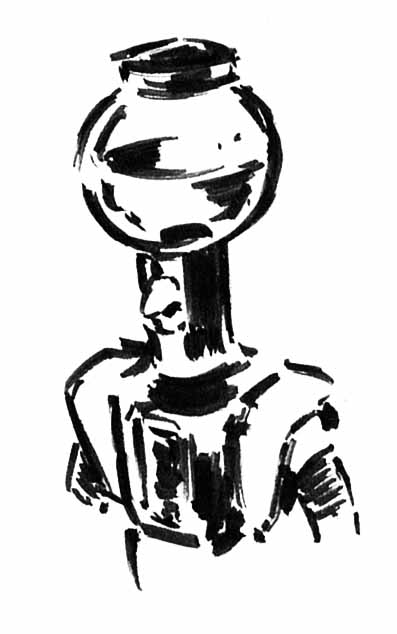 Can't wait for the MST3K revival, starting April 14! Get that Netflix subscription if you don't have one already!