My wife loves this pic of me about to go to my first day of school. It's pretty obvious I was always …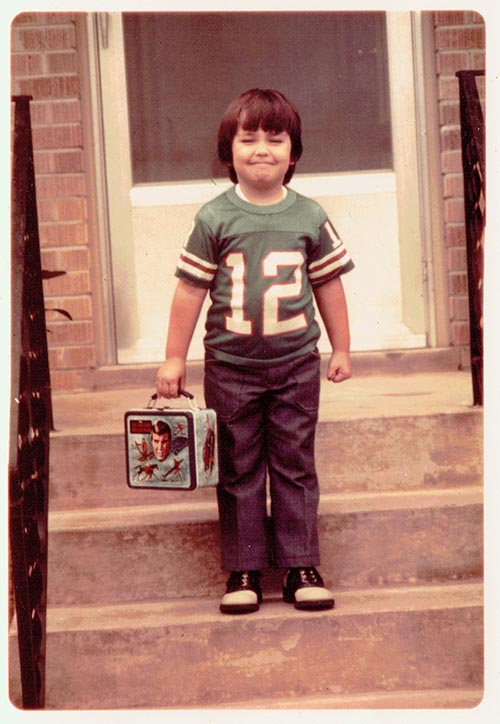 A) a fashionista ~ you gotta love the shoes
B) a Dolphins fan
C) Husky~  (as a friend would say)
but mostly…
D) an even bigger Six Million Dollar Man fan!
That said, I've been doodling Lee Majors lately.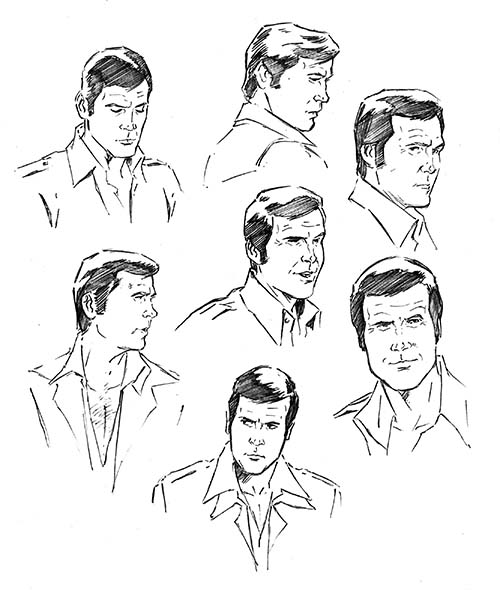 I don't remember if I posted this before, but here's a sample page I did back when Dynamite published a "Season 06" series of Six Million Dollar Man, written by James Kuhoric. They didn't keep that book going, which was a bummer, cause I really wanted to draw "Season 07".
I seriously tried to get all the details of Oscar's office correct, I always thought he was slick with that desk, and the personal bar in his office!
Oh well. Maybe one day?