A top secret project I've been working on has finally surfaced.
The late-great Jeremy Dale had his own series called Skyward, but sadly he passed away while in the middle of a massive storyline. Because of that, fans of the award winning series have lived for three years without closure on the Battle of Three Rivers plot line.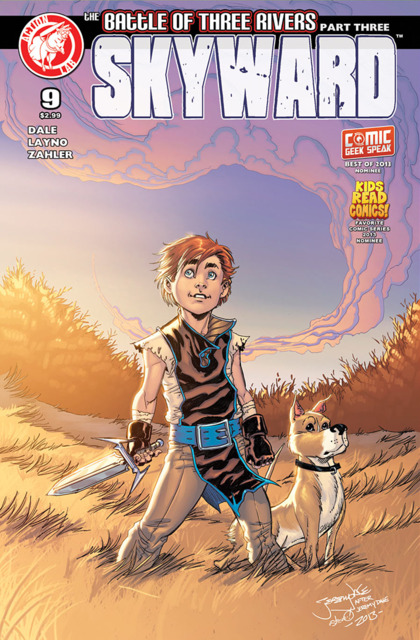 His amazing wife, Kelly, has taken it upon herself to publish a massive omnibus of the entire run. Not only that, but she has used the notes Jeremy put together for the future of the book, and with Barbara Kesel, written issue 10 to bring a final resolution to the story.
I was lucky enough to be asked by Kelly to draw the finale, and I did my best to create something that would fit the look (and feel) of Jeremy's original vision.
Now, Kelly is running a Kickstarter campaign to raise funds to print it, and then promote the omnibus at Heroes Con in Charlotte this summer. If you can help her out, that would be brilliant! She definitely deserves it for all her efforts, but more importantly, Jeremy deserves it as a well earned testament to his life, and work.  Please help out if you can, and if nothing else, please retweet, or repost, this information.
Here's a sneak peek at my own efforts from the book.