Your local comic shop! Today my Ghostbusters: Call to Action issue, which is part of the 35th Ghostbusters anniversary, hits the stands! I hope you guys will go check it out, or grab a digital copy. It's a big deal for me, because it's the first, full length issue I've gotten to ink all by myself! Go grab a copy, but for now, check out these samples from the issue!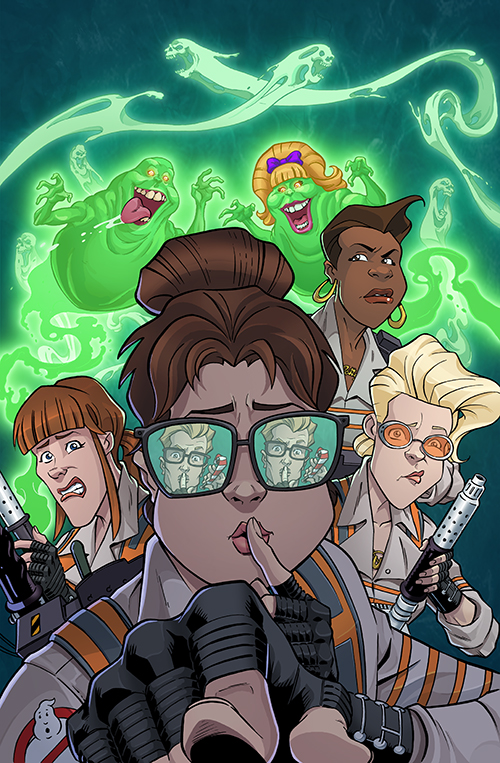 Here are the pencils and inks from the cover above.
First the pencils–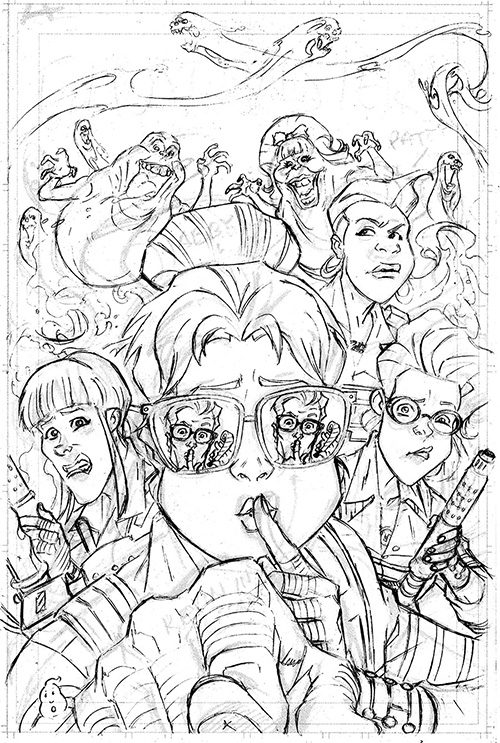 And the inks—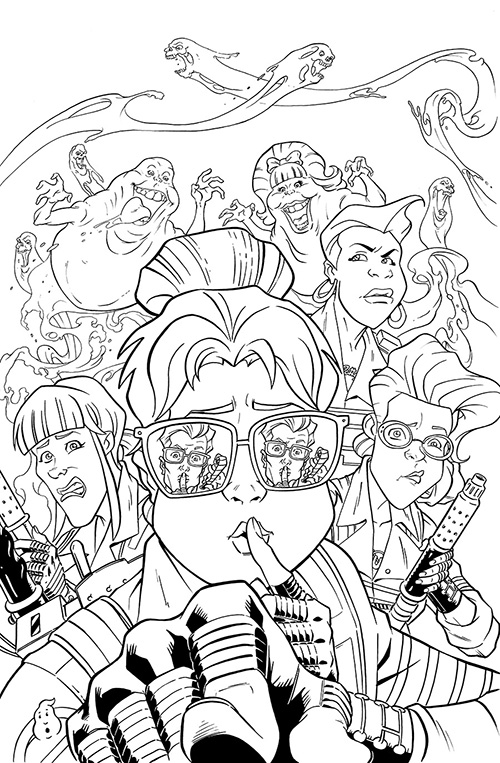 Here are some interior pages, with pencils followed by the inks.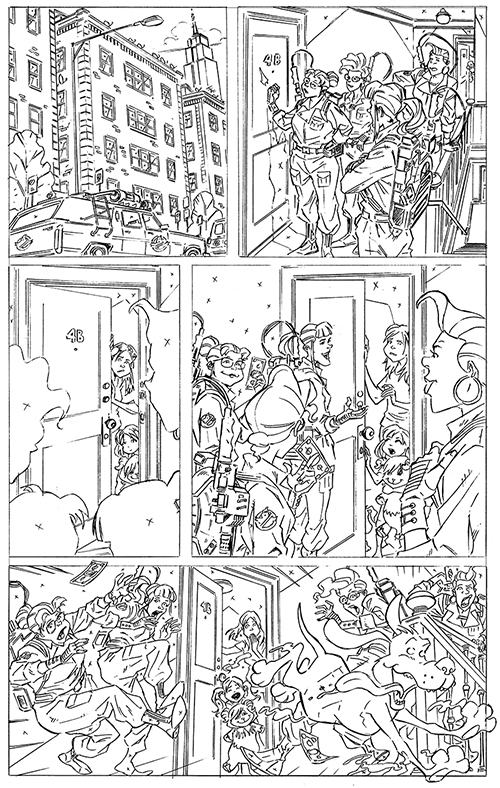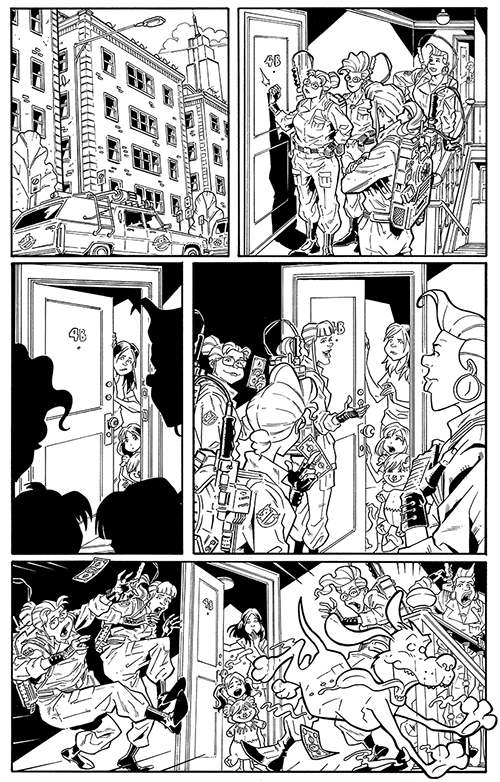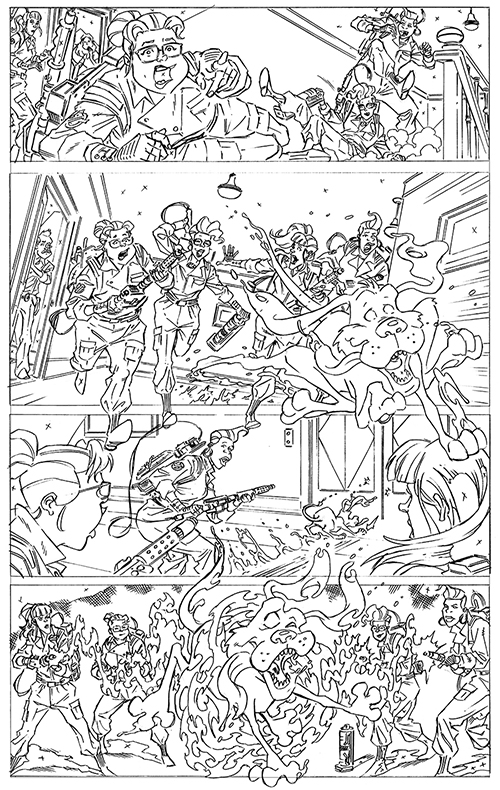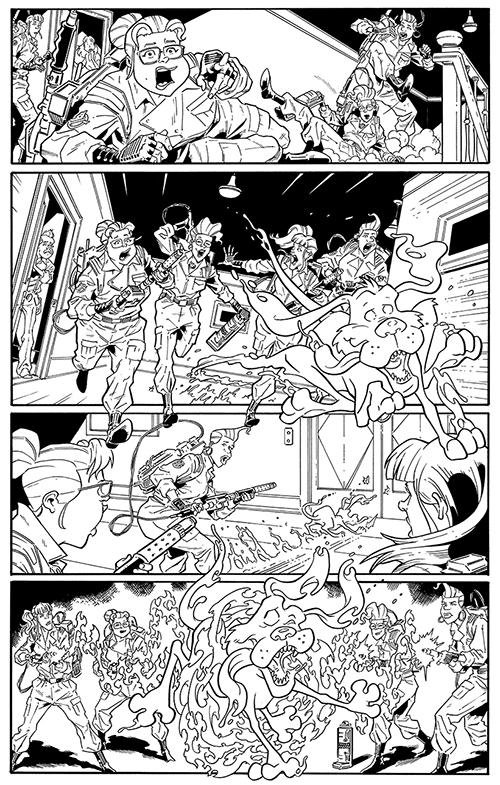 Again, I hope you'll give the book a chance. It's a self contained story, so you don't need to get anything else to follow the plot.
One more note:
Next weekend I'll be at Awesome con (Artist Alley: R1) with Brian Shearer (inker: GI Joe/ creator: William the Last/ deadly: ninja). Drop by, say hello, bring a copy of Ghostbusters for me to sign! Ha!