Since it's already floating around the net… I was lucky enough to (finally) get a shot at Gojira over at IDW; granted even if it is only an incentive cover.
It's a weird split because another company has the Toho rights to do the US and Shin versions of the big lizard, while IDW has rights to the classic version.
Of course there was an approval process I had to go thru with Toho, so for the next few weeks I'll be posting all the sketches I did to prove I wouldn't mess around with the big G.
For now, here's the final version of the cover with the branding/logo, and a version sans all that. I only did the line art, and my apologies for not remembering the colorist. Tune back in next week to see the pencils, inks, and I'll sprinkle out those sketches as time goes by.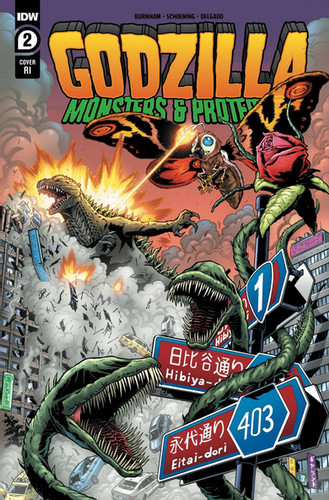 Here it is without the branding.