Here are the inks for the Godzilla variant cover I did, which hits the stands today! Hope every likes it, as much as I enjoyed doing it.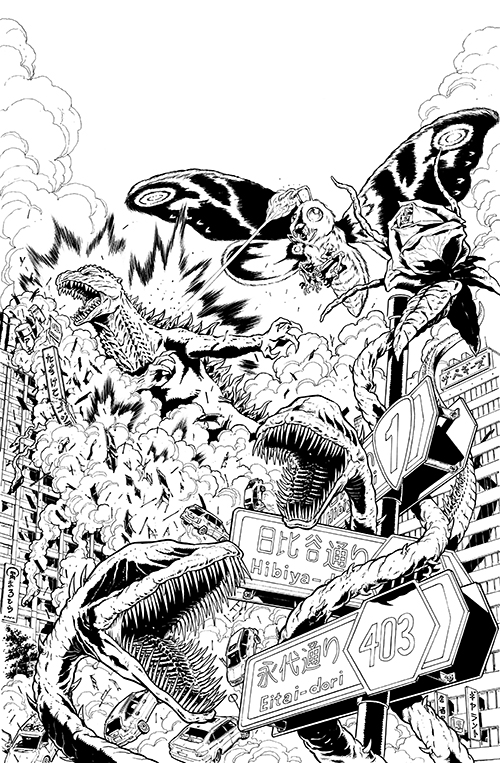 The only bummer is, originally I had included the "Peanuts" climbing up the street sign, but Toho didn't want us to use them. Oh well.
Here's the thumbnail of what I originally had intended.