I was lucky enough to get to a couple of life drawing sessions recently, something I haven't been able to do in a long time. The old drawing sessions had closed down, so this was a rare joy. I found I was a lot slower, and had to relearn some of how the materials work; guess they're perishable skills, as my Krav instructor likes to say.
Here's one, more to follow.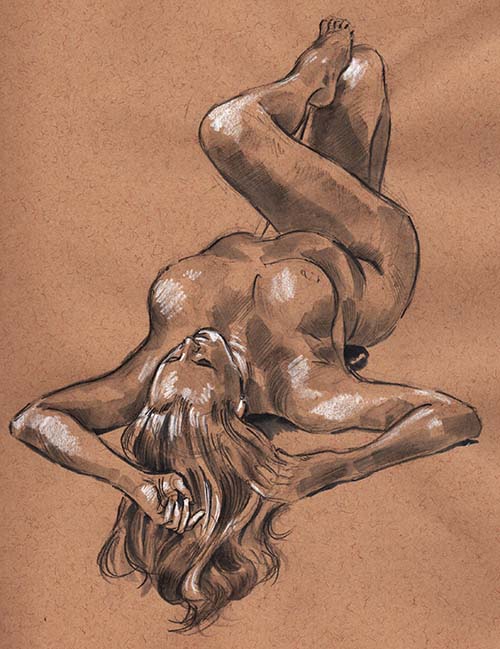 And don't forget about the Skyward Kickstarter that's still going on! Pass along, repost, or mention it to as many as you can! It's getting close to reaching the goal, but we need to push to the end! Thanks for all the help!
https://www.kickstarter.com/projects/271738900/jeremy-dale-skyward-omnibus