Hey gang, I'll be at Baltimore Con in the Kids Korner, sitting next to Brian Shearer! You don't have to be a kid to come by, and say hi! I'll be signing books for free (who am I to charge?), and I'll be doing a limited number of sketches.
For now, here's one of X-23, which will be available for purchase at the show!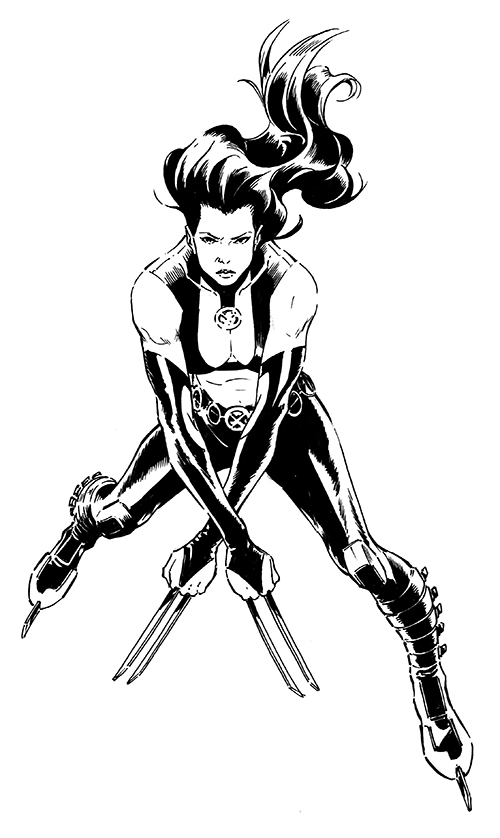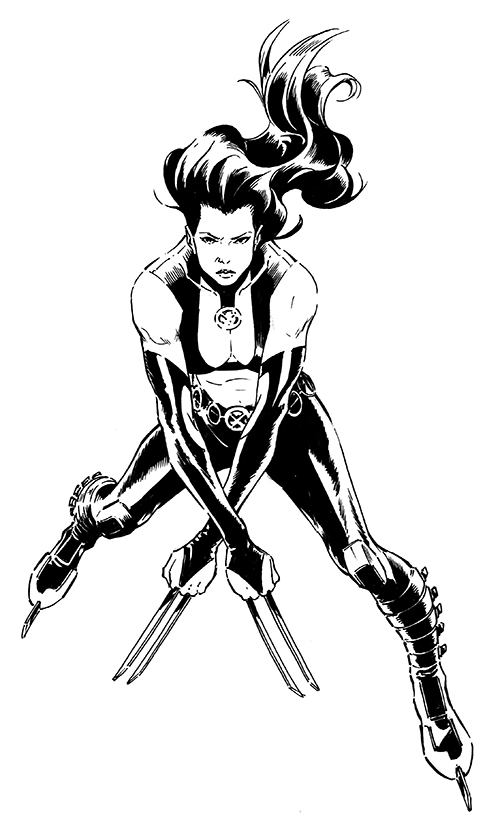 People have asked, so here is the price list for sketches at Baltimore Con—
Pencil sketch (my paper/ur blank cover/9×12 max) = $50
Add on character, prop, vehicle, and/or background +$25 per
Inks: Double total from pencils
OR… whatever I feel like charging, if you're try to haggle- bwah-ha-ha!