Another reminder that I'll be at Awesome Con this weekend (Apr 26-28) in their Artist Alley (R1) with Brian Shearer (Inker:GI Joe / creator: William the Last / Brightest Day:Blackest Belt ). Stop by, say hi, let us sign stuff, & grab some art (after you pay of course).
Here's a neat map to help you find us ! ~I've made a few alterations to it~
Basically, we'll be between DC and Dark Horse. Does that mean anything good for us? Probably not, 'cause they never return our calls. On the up side, it is a straight shot from the bathroom! If you go for a pee, drop by afterwards…
Just wash your hands first!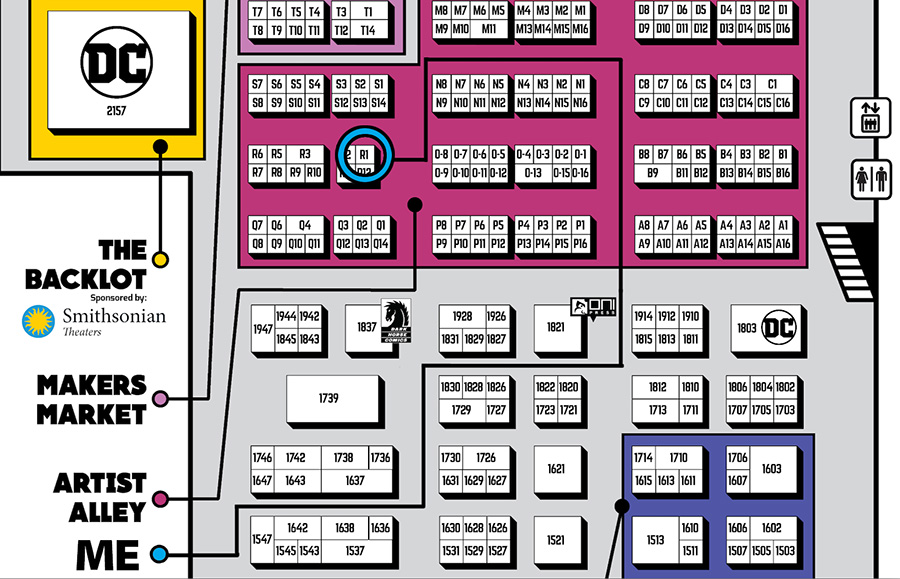 Did you know that the cast of Cobra Kai will be there? Sweep the leg!
Now for some naked dude drawings.  I love that blue lead for some reason, I just can't help it!