Last reminder that I'll be at Awesome Con this weekend (Apr 26-28) starting today! I'm in Artist Alley (R1) with Brian Shearer (Inker:GI Joe / creator: William the Last / Bearded:Hat lover ). Stop by, say "Ciao", have us sign stuff, & collect some art (only a small payment required).
Here's a confusing map to lead you astray, but we'll basically be between the DC and Dark Horse booths. Do they care? Are they excited? Nope, they don't even remember I've worked for them in the past… like an old girlfriend. On the positive, we're not far from the bathroom! Swing by if you make a pit stop… just wash your damn dirty paws!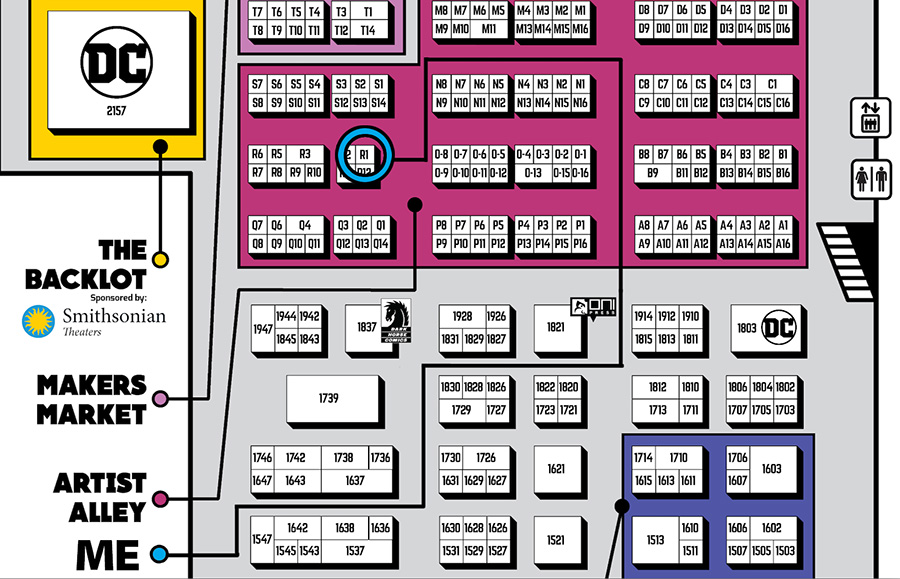 As usual, here's a nifty sketch to look at.