Here are the colors, u-huh, u-huh!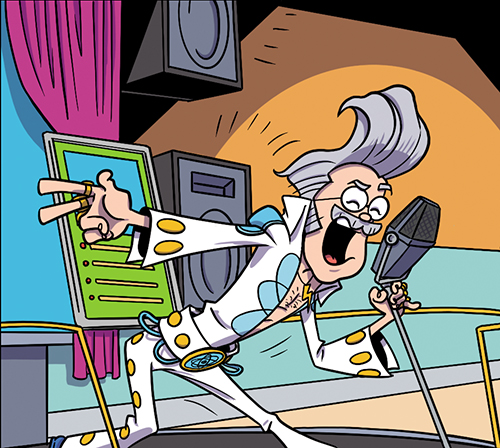 For those too lazy to do their research, here's what I talking about last time in regards to Danny tossing the Elvis thing in there for me. ;¬P
One day I hope to do a graphic novel about my dad, and I wouldn't complain if people put a little pressure on publishers to help make that happen! Ha! Hint, hint!