I'm mostly known for GI Joe:Real American Hero, and other IDW titles, but I've also been a contributor to the kids magazine Beano in the U.K. for almost a year now.  It's fun for me because not only do I get to pencil the strips, but I also get to ink, and color them as well. I started out drawing Tricky Dicky, but now I'm on Rubi's Screwtop Science (written by Danny Pearson); which is a title without as many innuendos attached to it.
I thought I'd start dropping some panels from whatever issue is hitting the stands each week. Below are the pencils and then the final art of one of the panels. I didn't think of this until now, but I'll try to do a couple of days worth each week in the future.
Enjoy—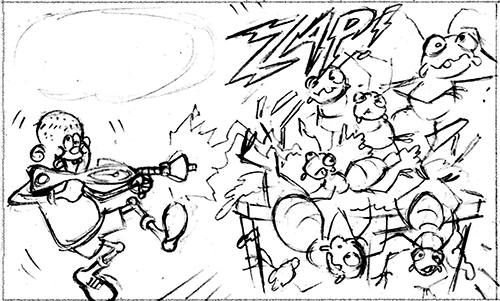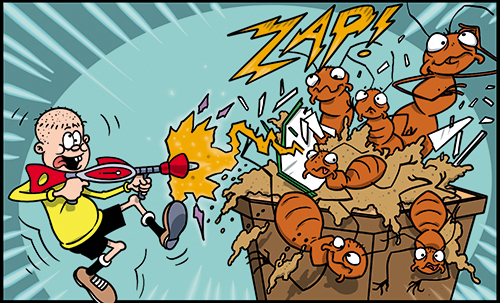 Anyone who knows my work, knows I love to drop in Easter Eggs, and Beano is no different. Here's an obvious one from this week's strip, for all you classic sci-fi geeks. I know it's small but the sign on the block just says "sugar".